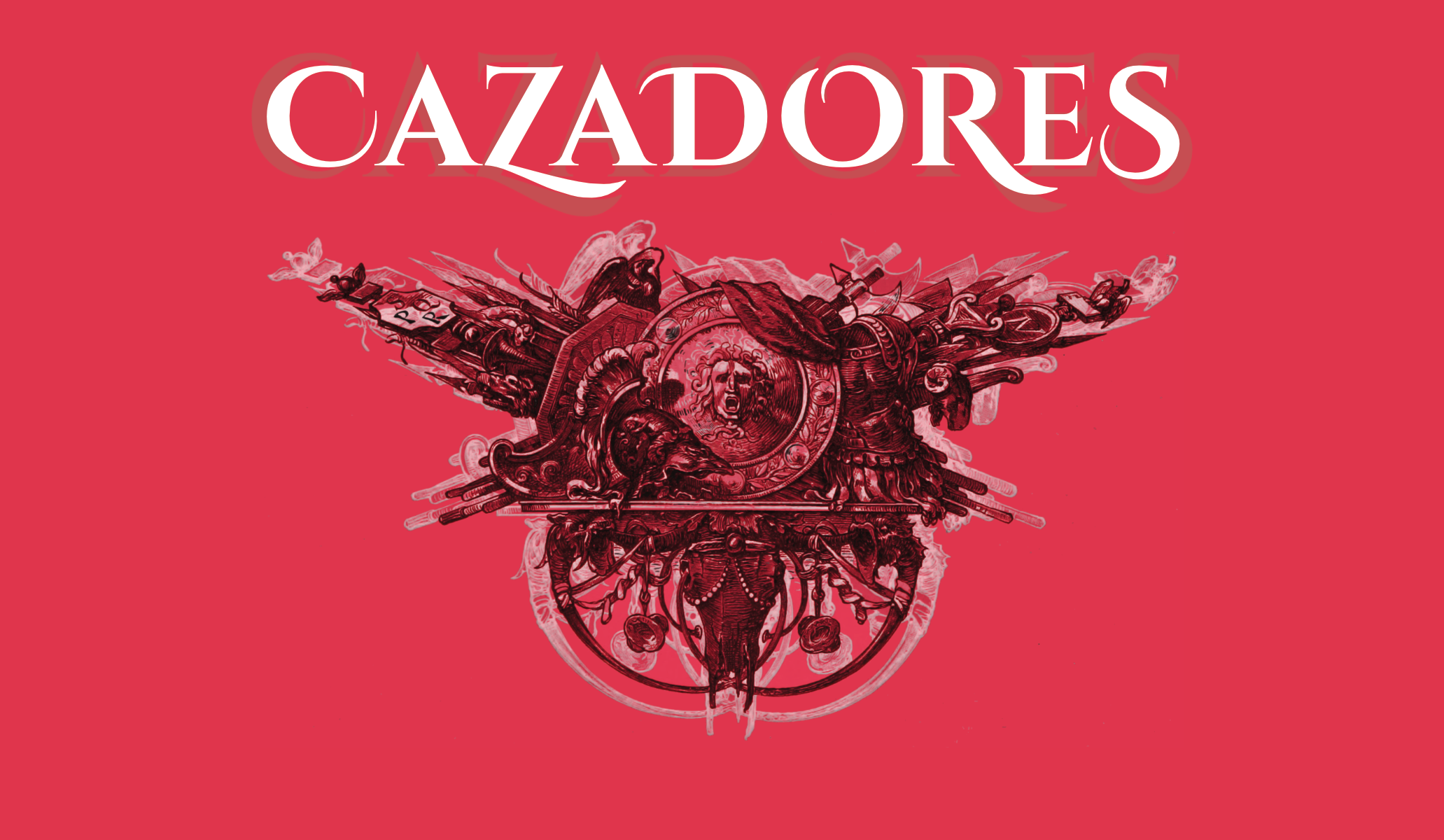 Cazadores
Version .03 - A real update!
---
Check out the blog for a more detailed version of this update @ matachingames.github.io
Almost two months to the day, here is the first real update to Cazadores.
Since the alpha was first released, I've received quite a bit of encouragement and great feedback, much of which has been implemented in this version, including rebalancing various Actions, adjustments to Weapons, etc.
The PDFs for the game have Changelogs that outline all of the changes but I wanted to highlight a couple of the major changes/updates here.
Highlights
Balance updates to Actions and few other things
New Weapons and Gear
Four new Adversaries: An Accursed Construct, A Creature Wreathed in Light, The Constant Emperor's Praetorians, and A Neonate Wyrm
Rules for Objective-based Play
A new easier-to-use form factor!

The Hunter for core rules and Cazador creation
The Adversary for everything about your Foes
The forthcoming The Eternal Hunt for campaigns, advancement, and other tidbits to tie games into a story
Files
Cazadores v.03 - The Hunter.pdf
31 MB
Jul 28, 2020
Cazadores v.03 - The Adversary.pdf
30 MB
Jul 28, 2020
Cazadores v.03 Reference.pdf
117 kB
Jul 28, 2020
Cazadores v.03 - Model Sheets & Counters.pdf
3 MB
Jul 28, 2020